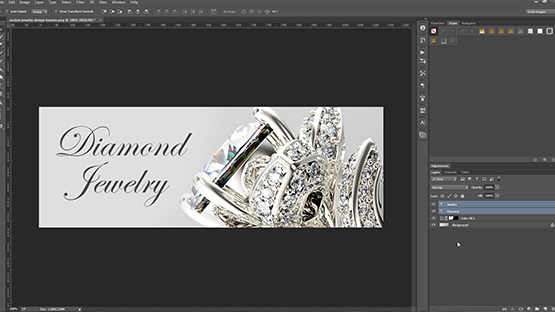 May 21, 2018
Banner ad design services
Why banner designs are important for your business?
The banner is something comprising of an animation or graphic image, announcing valuable information pertaining to the site. It can rather be an ad promoting a specific business. Such ad designs can be stated to offer the viewers with a fair idea related to the business that is being promoted. The ad can be of rectangular in shape, being placed at the corner, either at the bottom, top or the sides. It is only the talented Banner ad design services, who can come up with customized banner design solutions for your online business and help reach your targeted customers effectively and efficiently.
Banner ad designs of today
Previously, the banner ad designs mainly encompassed mix of images and graphics. However, the last two decades did saw some great changes taking place in this particular domain. With Flash being introduced, the entire concept of banners is said to have evolved drastically. The Banner ad design services have been using combination of animation and text graphics. Almost every commerce related companies do require such special ads to promote their brand of business over the web. This is made by possible by hiring the expert designers, who will ensure that the banner ads are able to stand out of the crowd and are eye catchy. Although the expert design service is likely to charge some amount for the Banner ad design services provided by them, the end result can be really impressive for the business. You as an entrepreneur can expect better and increased traffic flow and also enjoy enhanced sales volume and revenue.
Benefits enjoyed by the business by hiring Banner ad design services
The reputed providers will ensure that the banner ad designs created by them do offer positive results to their client's business. The following are the benefits to be enjoyed:
Innovative designs: The talented and creative designer can be expected to come up with unique designs that will compel the imperative to click immediately the banner ads, thereby translating it into sales. Such designs are sure to surpass the available patterns.
Custom size: Tailor made banner ad solutions can be availed without any hassle. The professionals will create ads that will suit and fit perfectly the available web page space.
Animated or still: This is entirely for you to make the decision. But animated ones although a bit more expensive than still ones is likely to draw more number of clicks.
File size: All ads would be optimized to ensure that it takes very less loading time on the site, where it is advertised. Advertisement size needs to be less.
Cost: Even low budget banner ad designs can prove to be effective. Custom banner design is likely to give better results.
The truth is banner ads are quite a cost effective solution when compared to other online promotional mediums. They also offer excellent results. You need to understand that such ads are undoubtedly wonderful marketing strategies and can lead your business towards sure success.