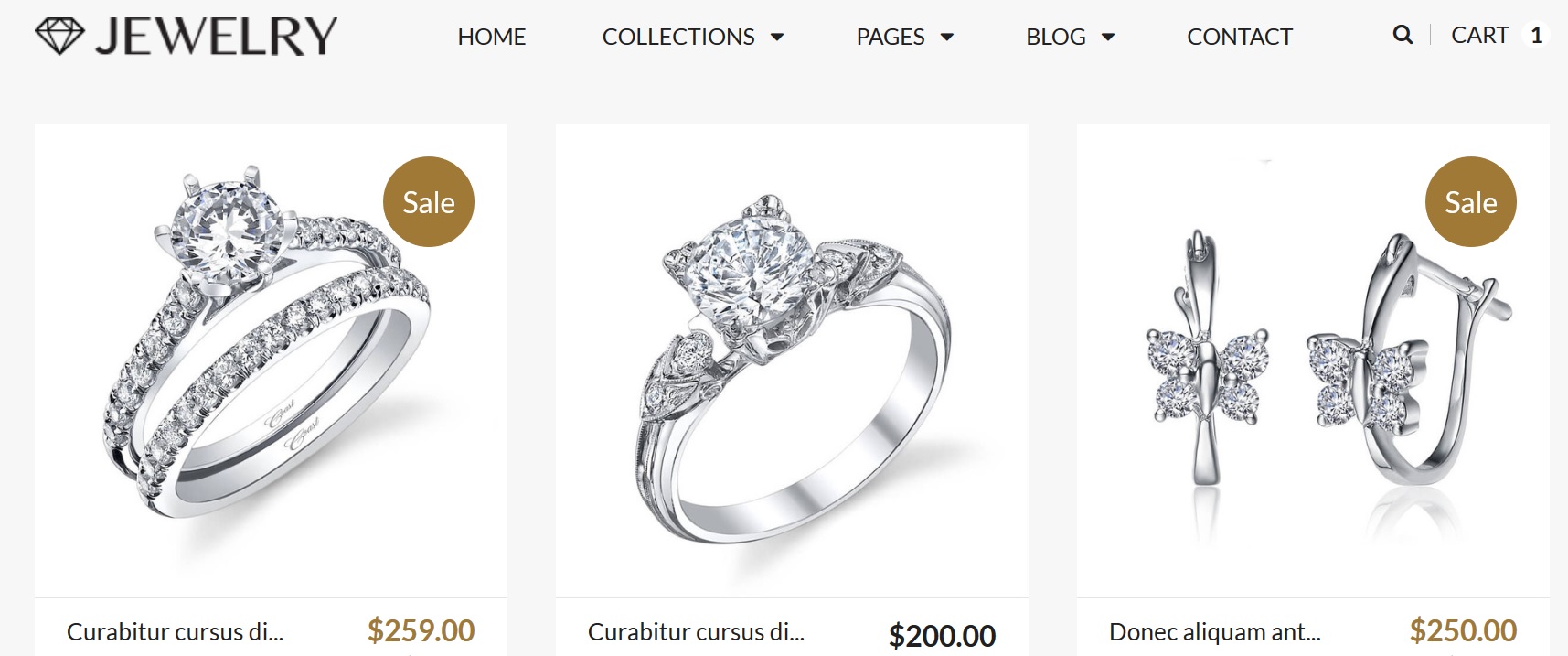 May 23, 2018
Jewelry e-commerce websites designed for growth
e-commerce websites are increasingly common, selling a variety of items with cost ranging from a few dollars to thousands of dollars. Jewelers have discovered the potential of online stores long ago and use e-commerce to extend their reach and grow their business far beyond the physical retail location.
What jewelers need to know before taking your business online?
There are many brands of shopping carts, names like Woo commerce, Magento, Shopify and others to name a few however the main difference between them is their scalability, stability, customization options and features.
While some jewelry stores may be happy with a basic shopping cart those who have tried this before want a shopping cart they not only can customize but also one they can use to extend their product exposure even more by connecting it to other marketplaces like Amazon, eBay, Google Shopping and others.
Professional e-commerce developers prefer to use carts like Magento to develop online stores for jewelers as it is not only feature rich but is also highly customizable, and have frequent updates.
Professional e-commerce websites using Magento offer hundreds of features allowing store owners to manage their jewelry items, categories, promotions, sales orders, customers and much more.
Online stores can be integrated with other marketplaces so products you have in your store can appear in Amazon and Google shopping for example with very little effort.
Newsletter sign up is a great way for jewelry stores to build and grow their customer base then use it to generate sales through periodic newsletter, marketing campaign offering promotions for holidays and other important dates.
coupon codes can be used to create special promotions that can be controlled through the shopping cart back-end and be applied to specific jewelry items, whole category i.e. Diamond rings or customer groups among other options.
Designing a beautiful ecommerce website is not enough to generate growth. To ensure its success the site needs to be maintained properly, including:
Maintaining a backup of files and database
Implementing cart upgrades on a regular basis
Maintaining a secure environment
Keeping the site content current
Ensuring ease of use
Monitoring activity and implementing improvements
Jewelry is beautiful and online stores should be as well, however functionality is just as important as the aesthetics and keeping the site current with new items, promotions is essential to grow its sales and profitability.
Jewelry Web Design team designed and developed hundreds of custom ecommerce websites for jewelers and jewelry stores and can design a professional online store for you.
Ready to start selling your jewelry online?