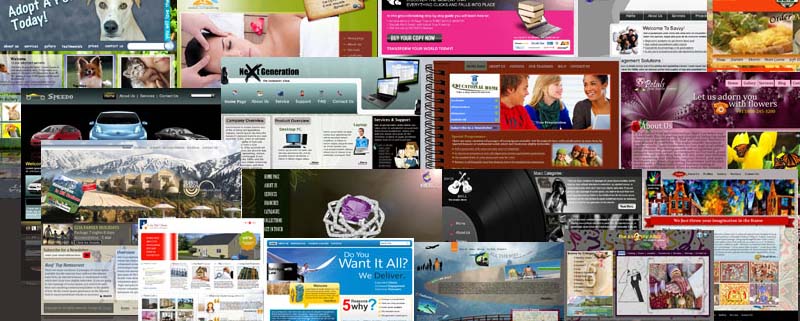 May 20, 2018
Cheap website, a solution to budget constraint
It is a known fact these days that websites make a lot of contribution in the in bringing investors for your business. For the beginners and the new born business, their website acts as the platform, where they can show their samples and give an insight as to what kind of services are offered by them. However, it is very important that you choose a website which in every way will support your business and fit in every criterion of yours. While choosing a website you must also take care of the fact that the layout of the website must compliment the kind of the service that you will offer. Many designing service providers these days might make cheap website design that will not only suit your budget but at the same time promote your business too.
Choose the appropriate one – As I have already discussed above choose your design in accordance with the service that you will provide. The reason behind this is a website adds to the credibility of the business. A prospective customer's trust is highly affected by your website, so choose wisely. Cheap website design does not mean incompetent design. For example, if your business is all about online e-commerce, you need to design your website keeping the users behave in mind. Your customers will behave similarly as they would have in any physical shop. You cannot force them to avail your products, in case they are going for window shopping. So design your website in such a way that every need of the every form of the customer is suited. Keep filter buttons, search options on your website so as to cater every need of the customer.
Control, the first aspect in the concept of 3c's – The concept of 3 c basically defines the control, clickable and credibility of your website. Even if you are going for Cheap website designs have a look into the fact that your website fulfills these criterions. Let us discuss the fact as to how these 3c's work. Every user likes to have their control on a user interface, no matter they are online or offline. So popup windows or redirecting features on your websites are not desirable; as no user will be satisfied with unexpected things to happen with their browser.
Clickable – another trend of customers are also present in the market who will never read the contents of your website, they will just have a scan of your site, and in the absence of anything clickable they will tend to move away from your site. There are certain hot points on every website, that every human eye tends to follow, it is actually the psychological process that every human eye rotates. Even if you have cheap website design locate these points on your layout and design likewise.
The credibility of the site – Finally, despite all the features mentioned till now, no matter even if you have a cheap website design, look into the fact that they are credible enough so that the consumer can rely on your services.