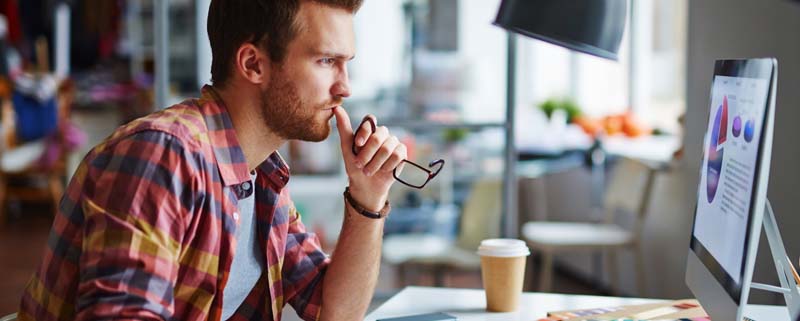 May 22, 2018
Be a freelancer, work on your norms
Choosing to be a freelancer and working on your own norms is the new trend these days. You are free to work at any time or any place and set you own set of rules. It is one the most sought after career aspects these days. Though there is no limitation or fixed genres in which freelancing work can be practiced, logo design is one of the careers, in which scope of freelancing is the utmost. If you are into logo designing, you work is over once the logo is completed and there is no need of you remaining associated with that company. You can search for new clients with a new set of work, so if this is the career opportunity that you seek, then, freelance logo designer is the best-suited opportunity for you.
Check the authenticity of the clients – While freelancing does have many pros, it comes with some con too. The very prime danger of a Freelance logo designer is being swindled off the labor charges. There are many clients, whom you will meet only online, and contact will be made only through telephone or emails, you would never meet with these clients physically. This is where the freelancers get cheated. To avoid this loophole of online clients, be very careful in choosing your clients. Before you start your work, make a background check of the client. The authenticity of a prospective client can also be checked by having a look at their past projects.
Understand the requirement of the client properly – Before you make a start on with the client make sure that you briefed with the project very well. Having a proper knowledge transfer will help you to meet the client's expectation according to his need. Otherwise, you will not be able to bring the desired effect of the logo. In order to design the best logo, a freelance logo designer must yoke together creativity and client satisfaction.
The need for time flexibility – If you are a freelance logo designer, you need to have a flexible time schedule. Since you will have to remain connected with clients around the globe, so you need to fix you time schedule accordingly. Unlike the full-time employees, you need to adapt yourself according to the need of your client. You must adeptly handle all the latest modes of communication so that you can remain connected with your client in every possible way.
Move out of the conventional thinking – Since you are into a creative field, you need to think out of the box. You need to make exclusive designs, which no one has ever seen, because, if you client finds your design to be matching with others in the market he will surely never be happy. A freelance logo designer succeeds in his work only if he can match creativity with uniqueness.
Apart from all these suggestions, which I have given throughout this article, always remember to keep a back up of you works. This habit will help you not only in scenarios of computer failure. You can have inspiration from your specimen works.