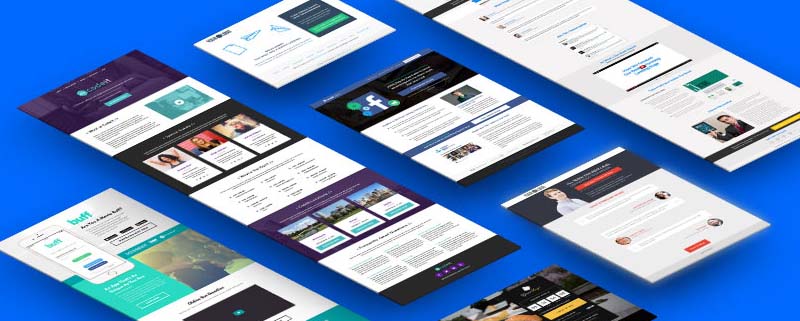 May 20, 2018
landing page service
Is there a need to have a landing page?
This is one question that is asked by majority of the entrepreneurs across the globe. The reason is because, they lack in knowledge about the importance of the landing page for their online business and what it is all about. Discussing with the leading landing page service can help you to know how what is it and its need for your type of business.
What is the landing page?
The landing page can be termed to be a web page which one tends to land upon once the hyperlink gets clicked. However, when considering landing page to be a marketing tool, the definition rather is said to go somewhat deeper.
As landing pages is being discussed about in marketing terms, it is generally being referred to a web page which is designed towards focusing exclusively upon an individual objective. Why it tends to be individually focused is because, the potential clients are also likely to solely focus upon that particular one thing and not anything else. As a matter of fact, no distractions with regards to the navigation menu or sidebars could make them to get deviated from the page, especially with your desired conversion goals. Basically, these are shorter version of the sales page. According to the reputed landing page service, it has to be used, since they can help increase the overall conversion rate, something that is quite crucial for all online businesses, irrespective of the domain they belong to.
Benefits
Generally, these are used exclusively for the inbound ad campaigns. It is generally noticed when an ad or probably any social media post is clicked. It is something through which your business can try to catch the attention of your visitors for a particular service or product. It is only by making use of dedicated landing pages that a different voice can be projected for variety of products, unlike that of the services or the home page, where several things are being addressed. Although your voice might differ ranging from one product to the other, your overall branding can be expected to be the same.
The other advantage to be enjoyed with using of the landing page is that it becomes much easier to split test the different pages. This will actually help to derive the maximum conversions. At times, smaller changes made in images or texts can make a huge difference between success and failure of the campaign. The experienced landing page service can help provide the right landing page for your type of business.
Basic anatomy commonly found when creating landing page
Supporting headline
Primary headline matching the post or ad used for getting the visitors to click.
The hero video or image
Concise and short content. More information can be conveyed within a small space using bullet points.
Call to action
Social proof like testimonials
Another optional CTA
Closing statement
The landing page service can help create a landing page having the right colors, arrows pointing towards relevant information and background images. Their goal is to get the prospective customers to focus on your service or product.