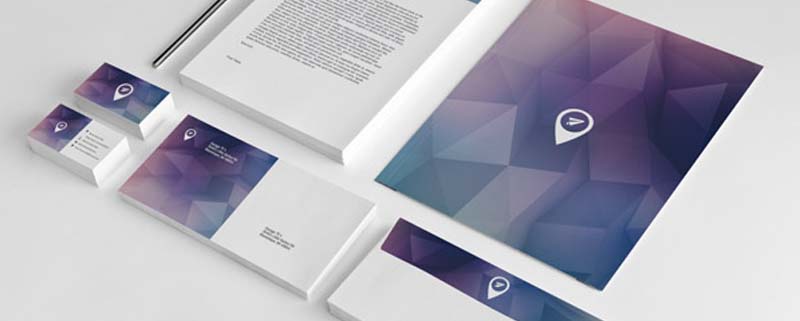 May 20, 2018
Stationery Design
Importance of stationery design for small businesses
Every entrepreneur across the globe does understand the importance of requiring effective brand building strategies. The logo design will simply not be sufficient for this purpose. You need to include the other types of branding tools like stationeries, brochures and business cards. Other organizations may prefer paperless transactions. However, some instances are still there where letters are developed and printed upon paper. If this is what your business practices, then you need to make use of the company's stationery.
Choosing the most appropriate stationery design
When developing stationery design, it will be useful to consider the message or image that is desired to be conveyed to the target market, future and current clientele including prospective business partners. You need to understand that stationeries tend to reflect the company's image and personality. Therefore, you are to take extreme caution when designing the stationeries.
Few things to consider
When it comes to selecting the most appropriate stationery design, you need to take into account several aspects, some of which are given below:
Logo design: It is only by including your organization's graphic art that your marketing materials can be easily identified. Logos are displayed typically on the paper's upper portion. Besides art piece placement upon the paper, you are also to ensure proper marking of the envelopes. The reason is because, people will first check out your envelope, prior to opening it for reading the contents inside. Hence, the envelopes and papers are to be marked appropriately.
Color scheme: The envelopes and stationer is to match the existing marketing and branding tools. The color scheme that is used for the branding materials are to be consistent and uniform. In this manner, customers and clients will be in a position to associate the chosen colors with that of your company.
Taglines: Besides including the design, it should also be accompanied by an impressive tagline. It is the place just below the bottom of every page, more preferably right under the footer. It is only a well prepared tagline that can help to achieve that long lasting impression upon the readers, thereby giving them a clear idea about the company and what it deals in.
Besides the above draft reminders, it is equally crucial for considering the information that is to be incorporated within the stationery design. It is necessary to use your company's name, contact numbers along with social media information. Having listed Twitter, Facebook and LinkedIn accounts can help your prospective clients to have a clear idea as to how they can reach easily your business. This is made possible as they are able to access such available platforms.
As there are available different types of online platforms and social media tools, there is indeed very less usage for the printed marketing tools like stationery's, business cards and brochures. But you need to understand that not every person has good knowledge of using the web. Some instances are there, where printed contacts and reports are more preferred than its electronic versions.